The Black Loyalist Heritage Centre & Historical Site 
Open May 1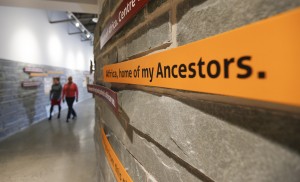 One of Canada's best kept secrets, the largest free Black settlement in the 1780's where people voted with their feet for freedom. This unique historical site is nestled in beautiful Birchtown Bay on the western shores of Shelburne Harbour, the third largest natural harbour in the world.
Come and enjoy a guided tour, search for your ancestral roots and learn about these courageous Nova Scotians.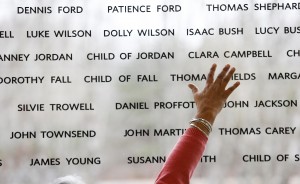 Depending on the weather you may want to bring a picnic lunch and nourish yourself before you begin this extraordinary experience of the old and new.
Climb up the Shaw Turret where we commemorated all Black Loyalist communities as you overlook Birchtown Bay. Enter into the centre's Lindsay Gallery and dive into the multimedia presentation of the Black Loyalist journey from Africa to the US then to Nova Scotia and back to Africa. Explore the virtual copy of the Carlton's Book of Negroes and search for your ancestor who may have experienced part of this incredible journey.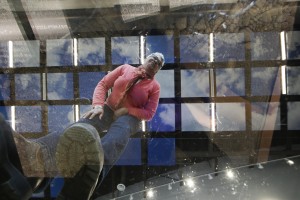 Also explore our amazing archaeological pit which embodies this extraordinary narrative of the past and present. Have fun examining the archaeological artifacts excavated here in Birchtown.
Before you leave us please take the time to create a virtual quilt square that will tell us about your experience and how this story has impacted you and what you have learned.
Please continue to explore our site and visit our historical buildings including the Old School House and Saint Paul's Church where you can view our Bunce Island exhibit and movie, the National Historic Monument that commemorated the 1783 Black Loyalist Landings of Nova Scotia, explore our Heritage Trail and visit the Pit House.
Be prepared to spend some time with us.
Admission is $8/adult; $5/senior (ages 65+); $5/youth age 6-17 and free for children 5 and under.  We also offer a Family Passes for $20 which includes 2 adults and maximum 3 children.
The Centre will be open starting May 1st, Monday through Friday, 9am to 4pm.  Beginning June 1st until August 31st the Centre will be open daily 11am to 5pm.  Please contact the administrative office to schedule a tour in the off season by calling 902-875-1310.

On June 5 starting at 7pm, we welcome renowned author of the Book of Negroes Lawrence Hill to the Black Loyalist Heritage Centre for an evening reading and a question and answer session.  Refreshments will be served.  Seating is limited.  Tickets are $10/person.  Advance tickets can be purchased at the Whirligig Book Store (t) 902-875-1117.  TICKETS ARE SOLD OUT!
We will mark our official grand opening, The Journey Back to Birchtown, on June 6.  The Journey Back to Birchtown will feature performances by African Nova Scotian artists and a multi-media stage presentation.  Performers include Juno award-winner JRDN, Jeremiah Sparks, Dutch Robinson, Shelley Hamilton, Cyndi Cain, the Nova Scotia Mass Choir, the Sierra Leone dancers, Shauntay Grant, Hillcrest Academy Djembe Group and many more. The program will also feature John Franklin of the Smithsonian National Museum of African American History and the Book of Negroes author Lawrence Hill.  The outdoor concert is FREE!
Free tours of the new facility will begin at 9am and end at 2pm.  Keynote addresses will begin at 12:30pm, procession of dignitaries from the Black Burial Ground, National Historic Monument starts at 1:30pm and the outdoor concert will start at 2pm and end at 4:30pm.  Please note during the concert, from 2pm to 4:30pm, the Black Loyalist Heritage Centre will be closed.  The Centre will re-open at 4:30pm for public tours and close at 6pm.
The performance venue will be outside, rain or shine, so please dress accordingly.  Seating is limited.  We encourage visitors to bring their own chairs.  Due to limited parking in Birchtown, there will be a free shuttle bus service transporting visitors from Shelburne to Birchtown every half hour.  The shuttle will pick up and drop off passengers at the Shelburne Community Centre parking lot.  The Birchtown Community Centre will be hosting a BBQ lunch.  Menu will include hamburgers, hotdogs, sausages and potato salad.  Price to be determined.
A celebratory dance featuring the Carson Downey Band, will be held at the Shelburne Community Centre, from 9pm to 1am for patrons 19+. Tickets are $10/person. Cash bar will be available.
Check out the Chronicle Herald website for some informative articles on the history of Birchtown and the Black Loyalists:  http://thechronicleherald.ca/tags/blhc     
For our out-of-town visitors looking for accommodations, the following businesses have indicated availability:
For a complete listing of accommodations and food services available in Shelburne, please visit http://discovershelburnecounty.com/
To view the official press release from the Nova Scotia Department of Communities, Culture and Heritage click on the attached link: http://novascotia.ca/news/release/?id=20150508001
The Black Cultural Centre is offering transportation support to and from the Grand Opening in Birchtown on June 6.  A bus will depart from the Black Cultural Centre at 8am and depart from Birchtown at 5pm and return to the Black Cultural Centre at 8pm.  The cost for the round trip will be $22/person. Tickets must be purchased in advance at the Black Cultural Centre.  Please call 902-434-6223 to purchase a ticket.  A minimum of 40 people must purchase tickets prior to May 29 to make this service available.  In the event that the minimum number of people is not met, a full refund will be provided to ticket purchasers.  No refunds will be issued after May 29th booking deadline.
History on the Harbour Package – The Cooper's Inn
Discover the rich history of Shelburne with this 2 night package. Harbour Package includes two nights at the Cooper's Inn (best room available at the time of booking); happy hour each evening and breakfast each morning; dinner at award winning Charlotte Lane Restaurant ($50.00 certificate); 3 hour Harbour Boat Tour with Captain Ken & First Mate Sherri; and passes for three Shelburne Museums.
Tour Ross-Thomson House & Store. See how our Loyalist ancestors lived. Learn about the history of the Shelburne Dory and see one being built and finally peruse the collection of artifacts the museum has collected over the years.
Passes for the Black Loyalist Heritage Society's Historical Site and Museum in Birchtown.
One of Canada's best kept secrets, the largest free Black settlement in the 1780's where people voted with their feet for freedom. The unique historical site is nestled in Birchtown Bay on the western shore of Shelburne Harbour, the third largest natural harbour in the world.
A copy of the book "King's Bounty: A History of Early Shelburne Nova Scotia" by Marion Robertson.
$499.00 per couple (all taxes included)
More information can be found at: www.thecoopersinn.com