The volunteer board provides the governance structure to lead and direct the Black Loyalist Heritage Society in its planning and operations of the Birchtown Historical Site. The Board of Directors are comprised of individuals who have an interest in the Society's objectives, actively celebrate the survival and determination of our ancestors and believe in the promotion for universal recognition of the ancestry of the Black Loyalists as a nascent Canadian heritage community, having been among the earliest original settlers of Canada.
Officers and directors are elected annually from the membership. The active directors are:
PRESIDENT, CHARLES SMITH, YARMOUTH
Charles (Chuck) is a descendant of Black Loyalists, has a strong interest in the history of the Black Loyalists. Chuck was an employment officer with Service Canada for 31 years and has extensive experience in supervisory and managerial skills.

He was awarded a Certificate of Appreciation for Outstanding Service to the Yarmouth Community in 2011 and Chuck was inducted into the Yarmouth Sports Hall of Fame as a member of Provincial Intermediate B Basketball Champions in 2009. He was the recipient of Basketball Nova Scotia's Frank Baldwin Award in 2006; inducted into the Yarmouth Sports Heritage Hall of Fame as a Builder/Basketball in 2000; awarded the Community Sport Heroes Award in 1998; awarded the 3M Coaches Award in 1994 for recognition of outstanding contribution to the sport community; named the Sport Volunteer of the Year for Yarmouth Town and County Recreation in 1993; and Chuck received the Governor General of Canada Award in 1992 for recognition of significant contribution to compatriot and to Canada.

Chuck is a board member of the Yarmouth Town and County Sports Heritage Association, the Black Employment Partnership Committee, and the Greenville Community Youth Association. Chuck is the Assistant Coach of the Yarmouth High School Boys Basketball Team. He is a greeter for Holy Trinity Church and a coordinator of Youth Community Garden in Yarmouth. In his spare time, Chuck enjoys fly fishing, gardening, genealogy, jogging, hiking, sports, coaching and playing basketball.

Chuck joined the BLHS Board of Directors in 2015.  In 2016 Chuck accepted the nomination of President.
VICE PRESIDENT, DARLENE LAWRENCE, DIGBY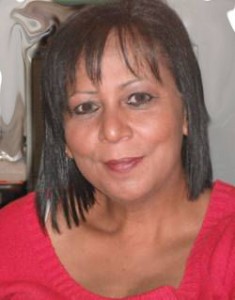 Darlene Lawrence has been employed with the Digby County Family Resource Centre for 18 years as the Executive Director. This position involves the development of funding proposals, business plans, performance frameworks, and supervision of staff, staff evaluation, overseeing of budgets and the overall management of the organisation.She has been involved with various organisations and agencies as a volunteer. Ms. Lawrence was the former Chairperson of the Nova Scotia Advisory Council On the Status of Women, Board Member of the District Health Authority, Chairperson of the Black Employment Partnership Committee, Founding Member of the Women for Economic Equality, Board Member of Digby County Community Futures (an economic development committee), Board Member of Digby-Clare Community Business Development Centre. Her past employment has included: a Counsellor for a transition house for abused women, Instructor for developing and implementing behavioural modification programs for adults with a multitude of diagnosis, Instructor employed by Universite St. Anne to developed and implement a career exploration course for displaced fishery workers.

Presently Ms. Lawrence is Chairperson of the Conway Workshop Association (which provides housing, training, and employment for adults with developmental delays). She is Co-Chairperson of the Accountability Committee (this is a committee comprised of the Digby Black Community and the Royal Canadian Mounted Police, to address long standing issues between the Black community and the RCMP. This committee was developed as the result of the Dr. Raymond Winbush Report). Ms. Lawrence is currently the Chairperson of the Digby Education Committee (a committee for Black parents, which addresses the educational needs of Black learners). Ms. Lawrence is a member of the Racial and Visible Minority Advisory Provincial Committee to the CEO Royal Canadian Mounted Police.  

Ms. Lawrence joined the Board of Directors of the Black Loyalist Heritage Society in 2011.  Darlene accepted the nomination of Vice President in 2016. 
2ND VICE PRESIDENT, ELIZABETH CROMWELL, BIRCHTOWN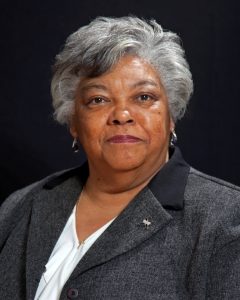 A founding member of the Society, Mrs. Cromwell has witnessed many honours over the years.  In 1998, Volunteer Nova Scotia named her its Multicultural Volunteer of the Year. In 2000, Elizabeth received the National Volunteer Award from Flare Magazine. The Lieutenant Governor of Ontario, the Honourable Hilary M. Weston, presented her with this award. Elizabeth was a member of the Board of Directors of the former Black United Front from 1989 to 1993. She served as a regional representative for Shelburne County on the Board of the Black Cultural Society of NS from 1992 to 1994. She was honoured in 1997 for her service with induction to the Dr. W. P. Oliver Wall of Fame at the Black Cultural Centre. Elizabeth was awarded the Canada 125 Medal and was one of the first to be awarded the Queen Elizabeth II Diamond Jubilee Medal. She received an Honourary Degree from Mount Saint Vincent University on November 2, 2014.   Elizabeth served as President of the Society since its inception until December 2002.  She once again took the seat of President in 2008 and stepped down in 2016.  She accepted the nomination of 2nd Vice President in 2016.
TREASURER, TINA BOYD, SHELBURNE
Tina joined the BLHS in 2016 and accepted the nomination of Treasurer.
SECRETARY, MARY MANNING, SHELBURNE
Ms. Manning joined the BLHS Board of Directors in 2014. In 2016 she accepted the nomination of Secretary.
DIRECTOR, DOLORES ATWOOD, YARMOUTH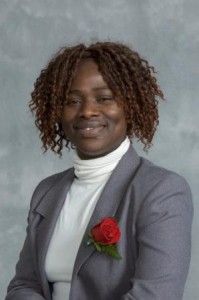 Dolores Atwood was born in Ondo State Nigeria in 1969. She studied a bachelor's in International Relations at Oba Femi Awolowo Federal University (OAU) from 1989 to 1993 and was the Vice President of the International Relations Student Association at OAU. She Immigrated to Canada in 1995. From 1996 to 1998, Dolores was employed with the Government of Thailand as a community development coordinator. While in this position, she played a leading role in obtaining domestic and international funds to assist in the establishment of a childcare and women's development center in the Province of Phrae. After returning to Canada in 1998, Dolores served as the Nova Scotia representative on the CUSO (Canadian University Services Overseas) Atlantic Council.

Dolores is an active and hard working community leader with a strong commitment to community development. Since coming to Yarmouth in 1999, Dolores has served the community by sitting on the Town & Municipal Joint Heritage and Yarmouth Municipal Planning Advisory Committees. She has served as the President of the Business and Professional Women's Club of Yarmouth and Nova Scotia and is actively involved with the local Women's networking group. She has served as the Vice President of the Yarmouth Arts Regional Center (Th' YARC) and has been a volunteer committee member on the South West Nova Immigration Initiatives Committee and has been an active member of the Yarmouth Farmers Market Association. She is also a Board member of the Cancer Society of Canada, Tri-County Housing Authority and Black Employment Resource Centre. She is also an active member and contributor within the local Toast Masters Organization in Yarmouth.

Dolores as an entrepreneurial owned and operated a very successful jewelry retail business while she was studying at University. In this business she developed good relationship s with jewelry wholesalers in Lagos and sold her products up country to fashion trendy students and expatriates.

Dolores is a mother of 3 school age children and has worked as a teacher's aid at the Port Maitland Elementary School. She has been a Board member of Parents Place and was involved with the Meadow Fields Home and School Association until 2006. In 2004 Dolores' concerns over the challenges and issues facing local schools prompted her to run for a position on the Tri-County School Board. Dolores ran for a seat on the Yarmouth Municipal Council in 2008. In 2006 Dolores won the Yarmouth Liberal Party nomination and ran for MLA in the June 2006 provincial election.

Dolores believes that Yarmouth's strength is its people and their resilience and determination to progress. Dolores has proven her commitment and desire to work and serve her community and has shown, time and time again leadership and vision.

Dolores has been a BLHS director since 2009.
DIRECTOR, GILBERT DAYE, HALIFAX
  Gilbert served as a director from 2013-2015 and rejoined the board in 2016.
DIRECTOR, BARB FALK, BIRCHTOWN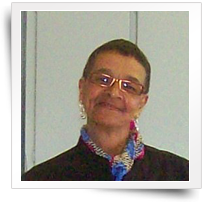 Barb Falk has been involved with the Black Loyalist Heritage Society since 1995. She began as a volunteer assisting the office administration in various ways of running an office efficiently, greeting & dealing with the public, and the use of various office machines.  In 1996, she was hired as the business manager, working with the secretary, assisting with typing, filing, copying, note taking, etc.  From 2002-2004 Barb was the assistant Registrar, helping with the Black Loyalist Registry data entry, assisted with oral presentations, attended meetings, etc.  After retirement, Barb is still active as a member of the Finance, Executive & Fund-raising Committees.  Barb is past Vice President (2007-2008), past board Treasurer / Secretary (2009-2011) and served as Vice President 2012 to 2016.  Barb also participated in the BLHS historical re-enactments as she portrayed the beloved griot.  She certainly has acting talent!Barb likes to quilt, act, do aerobics, cook and garden. She is a member of the Well Women's Planning Committee.  She is Treasurer and Director of the Birchtown Community Centre.  Barb is on the Social Committee at her church in Jordan Falls and was a member of the Royal Canadian Legion, Branch 63.  Barb previously served as an Executive member & Treasurer of CERJ & PERJ.  Barb was Treasurer and Chairperson for the Shelburne County Christmas Parade.

Her and her husband Hank actively do catering jobs for the Birchtown Community Centre.

Barb helped start the Shelburne County Community Christmas Dinner which went into its 6th year this past Christmas and it was a success with close to 200 attending.

Barb is a wife, mother of three and grandmother of five. Barb and her husband Hank reside in Birchtown.
DIRECTOR, SYLVIA HAMILTON, GRAND PRE
Sylvia D. Hamilton is a respected Canadian filmmaker and writer who was born in Beechville, Nova Scotia, a community established by the Black Refugees from the War of 1812. She earned her Bachelor of Arts in English and Sociology from Acadia University and a Master of Arts in Education from Dalhousie University. She began her professional life in social and community development in the North End of Halifax in the 1970's where she worked with youth who had dropped out of school. She continued this work in Ottawa where she was the Assistant Director of Communications for the Company of Young Canadians, a national organization working with volunteers from a variety of community-based organizations across Canada that were tackling social problems ranging from housing to women's health, to the concerns of First Nations.

She later trained as a reporter and announcer, worked for private radio stations and freelanced for the CBC. During the 1980s she held several positions with the federal Department of the Secretary of State in Halifax, including Assistant Regional Director and Acting Regional Director. Her interest in communications and the arts led her into writing and filmmaking. She worked with the National Film Board in Halifax and with Studio D, the NFB women's studio in Montreal where she co-founded the innovative New Initiatives in Film Program, a project designed to provide women of colour and First Nations' women with opportunities to make films. Recruited to the national board of the Women's Television Network (WTN) Foundation – later the Women in Media Foundation, (WIMF)- as national Chair she was instrumental in designing programs to advance women in Canada's film and television industry.

She served on the Canada Council for the Arts' Second Racial Equity Advisory Committee where she advised on policy and program developments aimed at increasing access to Council programs by artists from diverse racial and cultural backgrounds. She was a 2008 Mentor with the Montreal based Trudeau Foundation. As a recent member of the Content Advisory Committee (CAC) to the new Canadian Museum for Human Rights, she championed the idea and executive produced the final Video Report for the CAC. Through her films and in her writing, Ms. Hamilton has brought the history, contributions and life experiences of African Nova Scotians into the mainstream of Canadian arts–through her award-winning documentaries, her publications, her many public presentations and extensive volunteer efforts with a number of artistic, social and cultural organizations locally and nationally. Her films include: Black Mother Black Daughter, (1989); Speak It: From the Heart of Black Nova Scotia, (1993); Against the Tides (Hymn to Freedom Series,(1994); Portia White: Think on Me (2000); and The Little Black School House (2007), among others.

In the process, she has travelled extensively throughout Canada and around the world. Internationally recognized for her films, she has been an invited filmmaker and keynote speaker in venues as diverse as Oslo, Norway, Freetown, Sierra Leone, Guadeloupe, the République de Mauritius (Indian Ocean), New York, San Francisco, and Creteil, in Paris.At home, she has lectured and presented her work in a array of settings – schools, universities, public libraries, conferences and festivals – from HappyValley, Labrador to Nanaimo, BC.

Major awards include a Gemini, the Japan Broadcasting Corporation's Maeda Prize, the Progress Women of Excellence Award for Arts and Culture, the CBC Television Pioneer Award, Nova Scotia's coveted Portia White Prize for Excellence in the Arts, and the National Expression Awards/ Les Prix Expression – Trailblazer Award.She has been recognized with honourary degrees from Saint Mary's, Dalhousie and Acadia Universities, and with an honourary diploma from the Nova Scotia Community College.

She has served on and chaired a range of film and arts related juries for organizations at the national and provincial levels including the Nova Scotia Lieutenant Governor's Masterworks Award, the Governor General's Performing Arts Award, Telefilm Canada and Academy of Canadian Cinema. Her memberships include the Documentary Organization of Canada (DOC), the Directors' Guild of Canada and the Writers' Federation of Nova Scotia (WFNS).

Her films have been broadcast on CBC, TVO, VISION TV and the Knowledge Network and are in wide use in schools and universities across Canada.Ms. Hamilton's writing has been published in a range of Canadian journals and anthologies. She was a contributor and co-editor of We're Rooted Here and They Can't Pull Us Up: Essays In African Canadian Women's History, published by the University of Toronto Press, one of the first scholarly works to be published in this field in Canada. Her Masters' thesis, "African Baptist Women as Activists and Advocates in Adult Education", enters into unique territory by examining the historic role of African Baptist women in the field of adult education.

Throughout her life Ms. Hamilton has volunteered her time and knowledge to countless organizations in the voluntary sector including the National Congress of Black Women, the YMCA, the Halifax City Regional Library, the North End Community Health Clinic, and the Indigenous Black and Mik'maq Program at Dalhousie University, to name but a few. As an integral part of her practise, she consistently mentors, encourages and supports emerging filmmakers and artists from diverse communities.

In 2001 she was appointed Nancy's Chair in Women's Studies at Mount Saint Vincent University where she served for three years during which time she began research on the history of segregated schools in Nova Scotia. As the Inaugural Educator-in-Residence for the Council on African Canadian Education's Africentric Learning Institute (ALI), she continued that research, which led to the highly successful film, The Little Black School House, a documentary that she wrote, directed and produced. Currently she holds the Roger's Chair in Communications at the University of King's College in Halifax where she teaches part-time while continuing to develop new documentary projects.

Sylvia has been a BLHS director since 2012.
DIRECTOR, SHEILA HARTLEY-SCOTT, SHELBURNE
Sheila was born and raised in Shelburne. She worked at Roseway Hospital for 30 years as the Environmental Services Team Leader until her retirement in 2016.  She was involved with the Royal Canadian Legion, Branch #63 for over 15 years, serving as Treasurer and Vice President.  Sheila has been involved with the BLHS since the mid-1990's and has held the office of President, Vice President and chair of the Finance Committee.  She served as 2nd Vice President from 2013-2016.
DIRECTOR, GRAHAM NICKERSON, TAYMOUTH
Graham has a multifaceted background in enterprise business, commercial and academic research. He received an Electronic Engineering Technician degree at Radio College Canada in Toronto and worked for Haliburton Geophysical Services. This was Graham's first introduction to cutting edge technology and the start of an adventure that would involve interacting with many cultures all over the world. Though travel and the daring-do of marine exploration geophysics was very exciting, much of this work lacked context, so Graham decided to attend Saint Mary's University, where he achieved an honours degree for Science in Geology and Geography. Having received a scholarship, he moved on to the University of New Brunswick and studied Geology and Geodesy Geomatics Engineering, receiving a double degree in Engineering in Science: Focusing on the then new tools in computer mapping.Attaining some level of professional competence Graham then went on to sit on the planning committee for the Terang-Serasun project for British Petroleum (BP) in Jakarta, Indonesia. This team produced the first paperless survey report and was a runner up for BP's medal for innovative project of the year. During this time, he started working with Interactive Visualization Systems, perhaps the leading 3D visualization software package at this time. This was a very exciting time in Graham's life as he worked with many scientific movers and shakers as well as other very technically proficient people. Graham's input was very much about transitioning new technology into the market in a way that made it commercially viable. He once pitched a product like Google Earth, before there was a Google Earth. This is a cautionary tale of living in silos – the greatest geospatial product on the planet produced not by a leading geospatial company, but a search engine company.

Graham started his own company, Highland Geo Solutions, and soon hired his wife to keep him in line! Graham's efforts here did not just focus on commercial survey and mapping but also on education and research. Highland Geo Solutions has provided internship opportunities and technology as part of marine archaeological surveys in the Mediterranean with RPM Nautical Foundation. Highland Geo Solutions is committed to being an equal opportunity employer and in furthering opportunities for females in STEM (Science Technology Engineering and Mathematics). From this, the Seafloor Exploration Training Course was born: A cooperative training course merging commercial tools with academic research to train students how to use marine survey technology.

Recently, Graham has been using his experience in business and technology to assist in some not for profit work. He has recently joined boards for local minor hockey and the new sport of floorball. The quick success of floorball in his area in New Brunswick led Floorball Canada to invite Graham to join their board as Co-Director of Marketing. Despite these accomplishments, when Graham is not in some faraway place mapping the seabed he enjoys living with his wife and sons in a rural setting, spending time growing his garden, collecting eggs from his chickens, playing floorball with friends or reading one of his favorite history publications.

Graham joined the Board of Directors in 2015.
DIRECTOR, CORRINE SPARKS, HALIFAX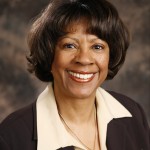 Corrine Sparks (Connie) was appointed to the Nova Scotia Family Court in 1987 becoming the first African Nova Scotian to be appointed to the Bench; and the first African Canadian female to serve on the judiciary in Canada.  Judge Sparks was born in Halifax which is where she also received her post-secondary education from Mount Saint Vincent and Dalhousie Universities graduating with a Bachelor of Arts (Economics) and LL. B. respectively.
Another educational goal was achieved in 2001 when Judge Sparks successfully completed her LL. M. from Dalhousie Law School.  Her graduate studies culminated with a thesis which explored the topic of reparations, and its relation to the relocation of Africville – an African Nova Scotian community which, regretfully, was demolished in 1969, in the city of Halifax, in the name of urban renewal.
Raised in one of several racially segregated communities, in the Province of  Nova Scotia, her early public school education was the result of attendance at a segregated grade school.
Prior to her appointment to the Bench, Judge Sparks was self-employed in a small law firm for several years, where she practiced law in a variety of areas ranging from real estate law to family law.  During this time, she served on numerous volunteer boards ranging from the Nova Scotia Home for Coloured Children to the Canadian Mental Health Association.
She presently presides in Truro, Shubenacadie, Windsor and Kentville Family Courts where she adjudicates family law matters involving custody, child protection, access, and child and spousal support. Throughout her career, she has actively fostered and facilitated judicial education, and has both developed educational programs as well as lectured, primarily, in the area of social context judicial education. For several years, as part of the new judges training program offered by the Canadian Association of Provincial Court Judges, she has lectured in the area of gender and racial discrimination and the courts. Internationally, Judge Sparks has been honored to work with the Commonwealth Judicial Education Center; generally, in the promotion of judicial education throughout the commonwealth  and more specifically as a lecturer from time to time.
Highlights of her judicial career include:
 Appointment as a member of the Canadian Bar Associations Gender Equality Task Force where, in addition to other duties, she completed a study on Women of Colour in the legal profession.
Lifetime Achievement Award from the Canadian Association of Black Lawyers (C.A.B.L.)
The Distinguished Service Award from the Black Law Students Association of Canada.
The Frances Lillian Fish Award from the National Association of Women and the Law at its inaugural ceremony. It is an award which honours women who have excelled in the legal profession, and who have succeeded in breaking down barriers for other females.
The Congress of Black Women Award for outstanding contributions to women and the law.
The Elizabeth Fry Society ARebel with a  Cause@ Award.
The prestigious Harry Jerome Award for Professional Excellence.
The African Canadian Achievement Award for excellence in law.
The Canadian Bar Associations Touchstone Award for leadership in the area of equality and diversity in the legal profession.
Establishment at Dalhousies Schulich School of Law of the annual Corrine E. Sparks Award to assist law students who demonstrate an outstanding commitment to community service.
Other honors such as the W. P. Oliver Black Wall of Fame Award from the Nova Scotia Black Cultural Center, as well as an honorary Board appointment to the Nova Scotia Home for Coloured Children – originally a black orphanage founded over 100 years ago.
Judge Sparks is the eldest of nine offspring born to parents, Helen and Spencer Sparks, whose heritage dates back to the arrival of the Black Loyalists and Black Refugees, as early settlers in the Province of Nova Scotia, in 1783. Her hobbies include gardening, music, reading and traveling.
Corrine has been a BLHS director since 2009.
DIRECTOR, RUSTUM SOUTHWELL, HALIFAX
 Rustum joined the Board of Directors in 2013.
DIRECTOR, GLORIA WESLEY, HALIFAX
 Gloria became a director in 2016.